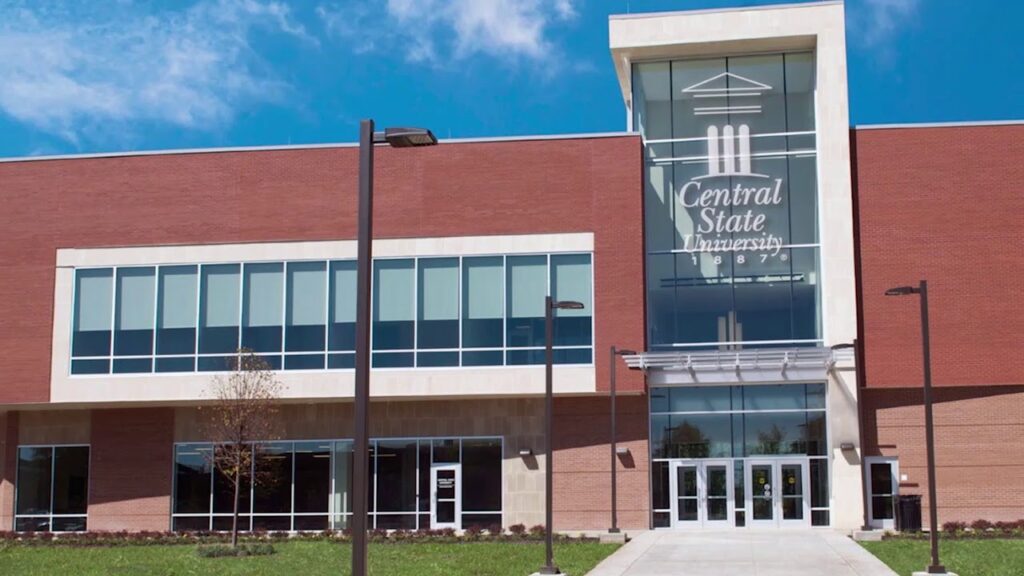 2020 OMSDC Annual Meeting

Central State University – University Student Center

1400 Brush Row Road
Wilberforce, OH 45384
About Central State University
Central State University (CSU) is a public, historically black university (HBCU) located in Wilberforce, Ohio. It is a member-school of the Thurgood Marshall College Fund. Established by the state legislature in 1887 CSU gained university status in 1965. In 2014, Central State University received designation as a land-grant university. In additional to its main campus in Wilberforce, CSU has a branch campus (CSU-Dayton) located in nearby Dayton, Ohio.
Central State operates four colleges: the College of Engineering, Science, Technology and Agriculture, College of Education, College of Humanities Arts and Social Sciences, and College of Business.
In July 2012, Central State welcomed its eighth president, Dr. Cynthia Jackson-Hammond. Under this administration six compelling priorities for the University have been established: a quality academic experience; targeted student enrollment; improved retention rates; reduced time to degree; production of graduates with the knowledge, skills and dispositions for advanced studies and careers; and efficient and effective institutional operations.
Today, as an 1890 Land-Grant Institution, Central State University is expanding Science, Technology, Engineering, Mathematics and Agriculture (STEM-Ag) academic programming, research and education; developing partnerships within Ohio's agricultural industry; enhancing facilities; and engaging the local communities, all for the future growth and sustainability of the University. Learn more at http://www.centralstate.edu.