The 2020 Ohio MSDC Business Opportunity Expo: LevelUp will be held June 2 & 3 at the Nationwide Hotel & Conference Center. With the Safari Golf Classic, networking sessions, workshops, and the Expo, this two-day event in Central Ohio is one of the year's most anticipated events and provides access to procurement opportunities and minority owned businesses.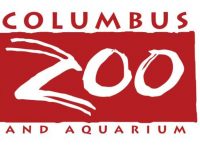 TUESDAY, JUNE 2nd | Safari Golf Club
Network with OMSDC Corporate Members and Certified MBEs during the
Business Opportunity Expo Safari Golf Classic
. The Golf Classic provides a day for networking with business associates as well as  enthusiasts who want a day of golf at a challenging course with friends. Learn more about the Safari Golf Club at
safarigolf.columbuszoo.org
.
NETWORKING DINNER & RECEPTION
TUESDAY, JUNE 2nd | Nationwide Hotel & Conference Center
The Business Opportunity Expo Networking Dinner & Reception welcomes Ohio's diverse business community to this premier event. The Dinner serves as one of several key networking and engagement opportunities featuring the many corporations in Ohio fully committed to supplier diversity and the minority businesses at the forefront of innovation. DINNER KEYNOTE SPEAKER Walter Bond will highlight the importance of the "Next Level Mindset".
WEDNESDAY, JUNE 3rd | Nationwide Hotel & Conference Center
Focusing on issues that impact diverse suppliers and corporations, the Business Opportunity Expo's Training & Development opportunities provide the information and insight to stay up-to-date on the trends and practices of top organizations.
BUSINESS OPPORTUNITY EXPO
WEDNESDAY, JUNE 3rd | Nationwide Hotel & Conference Center
Always the center of activity during Business Opportunity Expo, the 2020 Business Opportunity Expo is the place to  meet MBEs showcasing their latest products and services, or network with  corporations sharing their new opportunities.
Buyers can acquaint themselves with the capabilities of world-class diverse suppliers who are ready to
provide products, services and solutions to major corporations, hospitals, universities, fellow MBEs and
other buying organizations.
This is THE opportunity to network and discover new and innovative products and services.
WEDNESDAY, JUNE 3rd
ALL EVENTS TAKE PLACE AT NATIONWIDE CONFERENCE CENTER
9:00 AM
SAFARI GOLF CLASSIC | Safari Golf Club – Powell, OH
NOON – 2:00 PM
REGISTRATION OPEN | Nationwide Conference Center – Lewis Center, OH
6:00 – 9:00 PM
DINNER & RECEPTION | Nationwide Conference Center – Lewis Center, OH
8:00 AM – 1:30 PM
REGISTRATION OPEN

8:00 – 9:00 AM
BREAKFAST featuring FIRESIDE CHAT

9:15 – 11:30 AM
TRAINING & DEVELOPMENT WORKSHOPS

12:00 PM – 1:30 PM
LUNCH featuring LevelUp Pitch Competition

1:30 – 4:00 PM
BUSINESS OPPORTUNITY EXPO