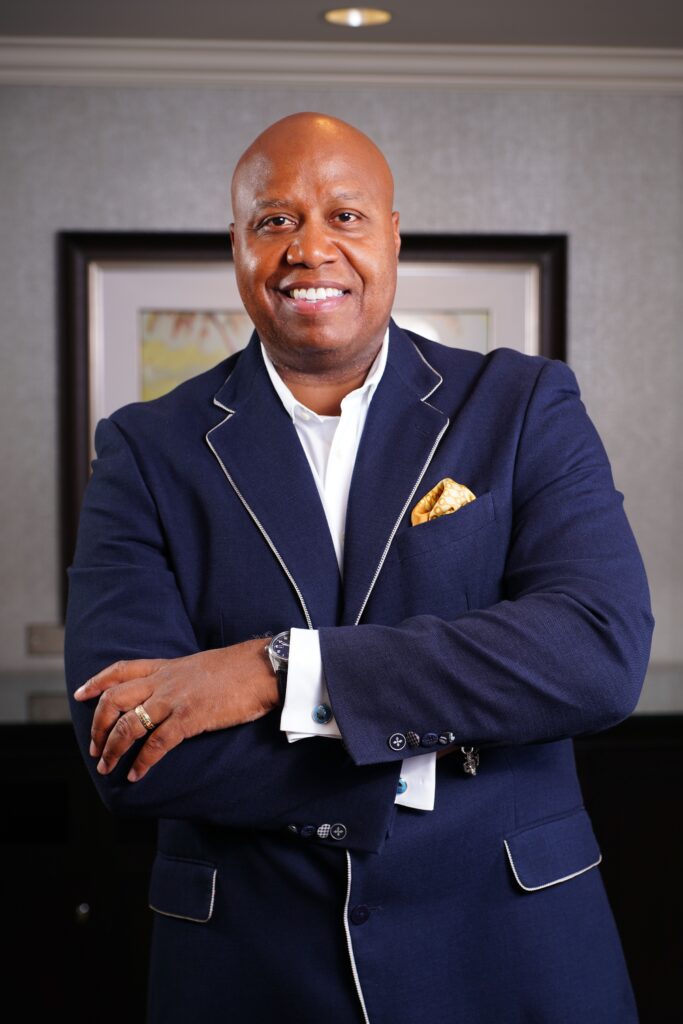 AUTHOR | SPEAKER | BUSINESS COACH
When Walter steps onto the stage, you can't miss him. It could be because he's 6'5 and stands out in a crowd, but it could also be because on the stage is where he feels at home.

As a nationally recognized public speaker, he commands the stage. He makes the entire audience, whether it's a small board room or a large conference venue, feel seen. People leave Walter's talks changed, motivated, and inspired. His principles are simple but powerful, his delivery is smooth, and he combines humor, tough love, and experience in a way that changes people.

Walter's third and most recently released book, SWIM!, has become a staple for business people and students across the country. His easy- to-read professional development book combines lovable characters, relatable life lessons, and hard truths that help readers understand the power of leadership, mentoring, and next-level success.

Walter travels the country speaking, coaching, teaching, and inspiring companies across a wide range of industries, from financial services to agriculture and franchising to real estate and many more in between. At any given time, you can find Walter leading a mastermind class, offering one on one professional development, hosting book talks, and coaching hungry business leaders and entrepreneurs towards success.

While many know Walter Bond as a former NBA player, more and more people know Walter as a passionate and motivated speaker, author, and business coach with one goal: to help people see their full potential.

>Walter graduated from the University of Minnesota and has been married to his wife and business partner Antoinette for nearly 30 years. They have three adult children.
TRAINING & DEVELOPMENT SPEAKERS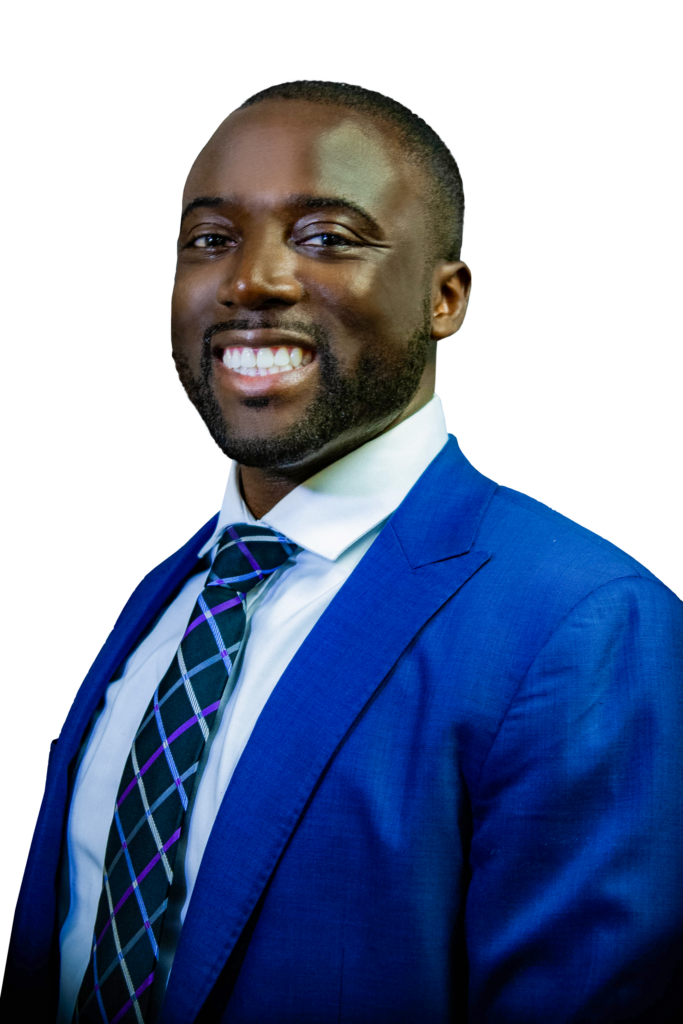 KWAME CHRISTIAN, ESQ., M.A.
Director | American Negotiation Institute
Bestselling author and speaker Kwame Christian is the Director of the American Negotiation Institute and a subject matter expert in the field of negotiation and conflict resolution. Kwame has conducted workshops throughout North America and abroad, and is a highly sought after national keynote speaker.
The host of the world's most popular negotiation podcast, Negotiate Anything, Kwame is dedicated to empowering others through the art and science of negotiation and persuasion. The show features leading experts in the field to deliver the best-in-class content. Now downloaded more than 1,500,000 times, Negotiate Anything has a dedicated and growing following with listeners in more than 180 countries.

Kwame's TEDx Dayton talk, Finding Confidence in Conflict, was the most popular TEDx Talk on the topic of conflict in 2017, and has been viewed more than 120,000 times. His book, Nobody Will Play With Me: Finding Confidence in Conflict, is an Amazon Best-Seller and has helped countless individuals overcome the fear, anxiety, and emotion often associated with difficult conversations through a branded framework called Compassionate Curiosity.
As an attorney and mediator with a Bachelors of Arts in Psychology, a Master of Public Policy, and a Juris Doctorate (Law Degree), Kwame brings a unique multidisciplinary approach to making difficult conversations easier. He also serves as an adjunct professor for Otterbein University's MBA program, as well as The Ohio State University's Moritz College of Law in the top-ranked dispute resolution program in the country.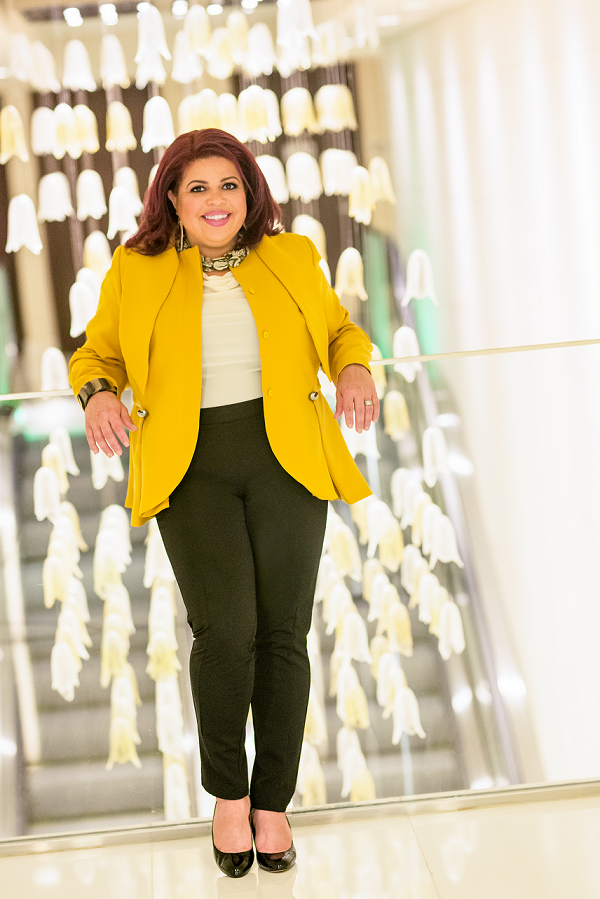 Founder & CEO | Driven To Succeed LLC
Kristin Harper is the founder and CEO of Driven to Succeed, LLC, a leadership development company that provides brand strategy consulting and keynotes on leadership and emotional intelligence for businesses, organizations, colleges, and high achieving individuals around the world. She's known for building brands and helping people accelerate their careers using head and heart.
An award-winning businesswoman, Kristin went from college intern to a Global Vice President of a Fortune 15 company in her 30s. Throughout her career, she led global iconic brands including Crest®, Oral-B®, and Hershey's KISSES®. Now she helps brands uncover insights to drive growth through consumer research, brainstorming, innovation and training.
Kristin is a wife and mother to three, and author of The Heart of a Leader: 52 Emotional Intelligence Insights to Advance Your Career (August 2020) and Love's Resurrection: A Spiritual Journey through Marriage, Divorce and Remarrying the Same Man.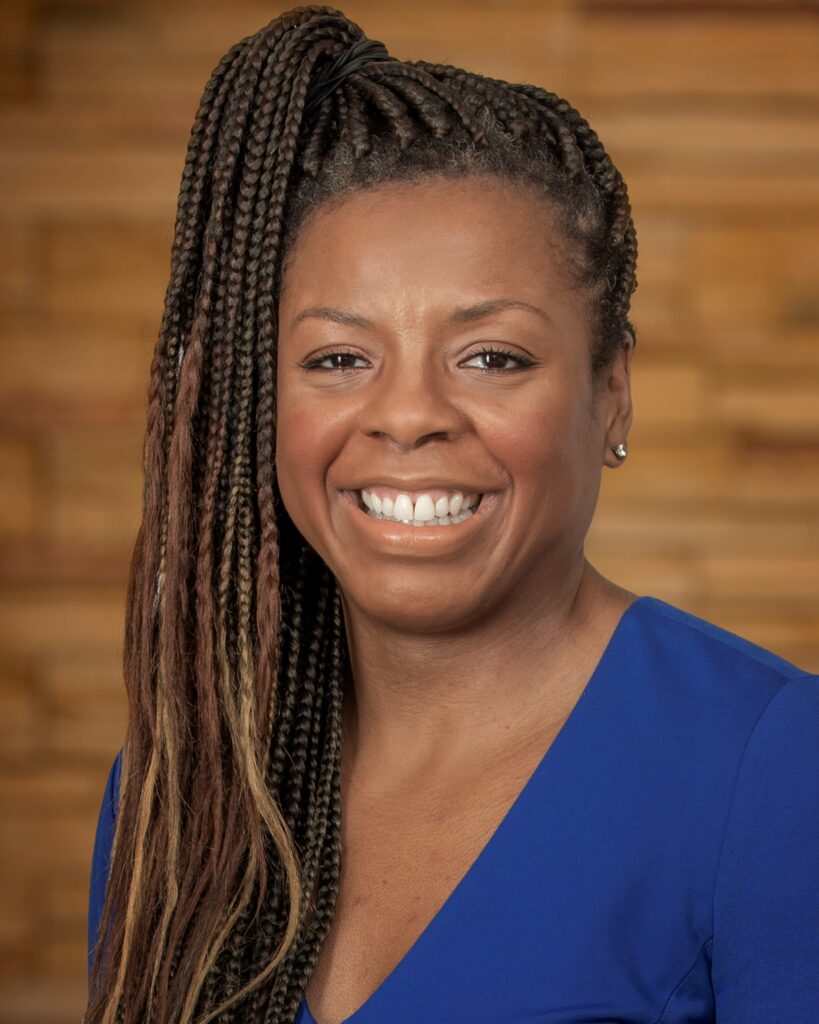 Vice President, Culture, Engagement & Inclusion and Chief Diversity and Inclusion Officer | OhioHealth
Qiana Williams is Vice President, Culture, Engagement & Inclusion and Chief Diversity and Inclusion Officer at OhioHealth. In this role, she is responsible for ensuring that diversity and inclusion are embedded in the culture of OhioHealth, as well as OhioHealth's recruitment, talent development, performance management, patient care, associate behaviors and succession planning efforts.
For more than 15 years, Qiana has delivered strategic leadership, human capital and organizational effectiveness solutions that have helped move people and organizations toward their desired goals. Qiana has built significant expertise in partnering with senior leaders to drive business strategy, culture transformation, workforce planning and talent management. Her experience spans a wide range of national and global industries and businesses, including healthcare, consumer products, financial services, manufacturing and retail, human services and education.
Qiana has authored many articles and white papers. She is the author of two books: "Win at Work: A Career Roadmap for Building a Wildly Successful Career" and "The Career Roadmap."
Qiana holds an undergraduate degree from The Ohio State University and graduate degrees from Xavier University and the University of Georgia. She is certified through the Human Resource Certification Institute as a Senior Human Resource Professional (SPHR). Qiana is on the board of the African American Leadership Academy. Qiana is also a member of Calibr of the Executive Leadership Council.
Qiana is the mother of two extraordinary children, Tyler and Miles.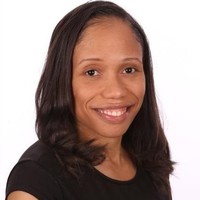 Founder | Black Girl Group
Stephanie Caudle is a graduate of North Carolina A&T State University where she graduated with a Bachelors of Science in Journalism and Mass Communications with a concentration in Public Relations.
Throughout her career Stephanie has worked alongside a variety of different brands both large and small including Proctor and Gamble, Tampax, (RED), Duke University, Bono, Lionsgate, Diann Valentine Huffington Post, Bishop Td Jakes, BravoTV, CNN, Oprah and the list goes on. Despite her many successes, Stephanie is no stranger to turning lemons into lemonade.
In November 2016 after being laid off from her full time job in public relations she took a leap of faith and launched Black Girl Group, a staffing agency created to connect African American women to companies seeking to diversify their teams. To date she has staffed projects with Toyota, Revolt TV and the NFL just to name a few.
When Stephanie is not working she enjoys spending time with her family and friends and has made it her personal mission to help as many minority women as possible secure a seat at the table.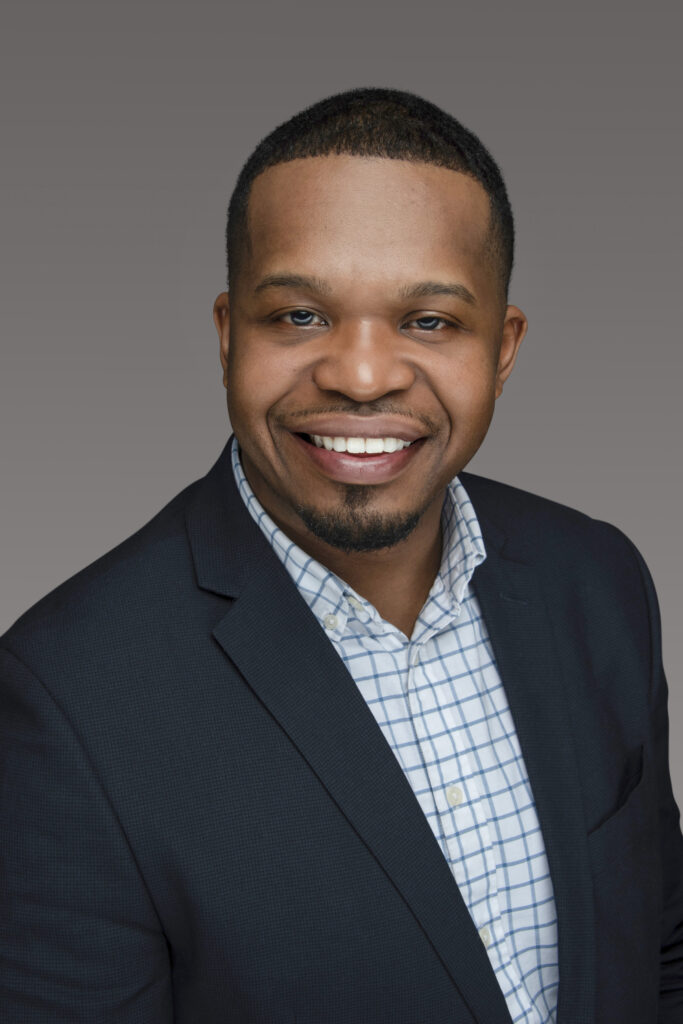 Associate Director, MBE Services | Ohio MSDC
Terrell Knight currently is the Associate Director of MBE Services with the Ohio Minority Supplier Development Council (Ohio MSDC). In his role he is a MBE Certification Officer, MBE Supplier Development Counselor, Small and Minority Business Advisor, and Corporate Relationship Manager. He serves the northern region of Ohio within the state-wide organization.
Knight has been advising and developing small and minority owned business for eight years, with previous work experience with the Ohio MSDC and the Columbus Chamber of Commerce. Knight brings a wealth of small and minority business expertise as a subject matter expert in certification, business best practices, and capacity building.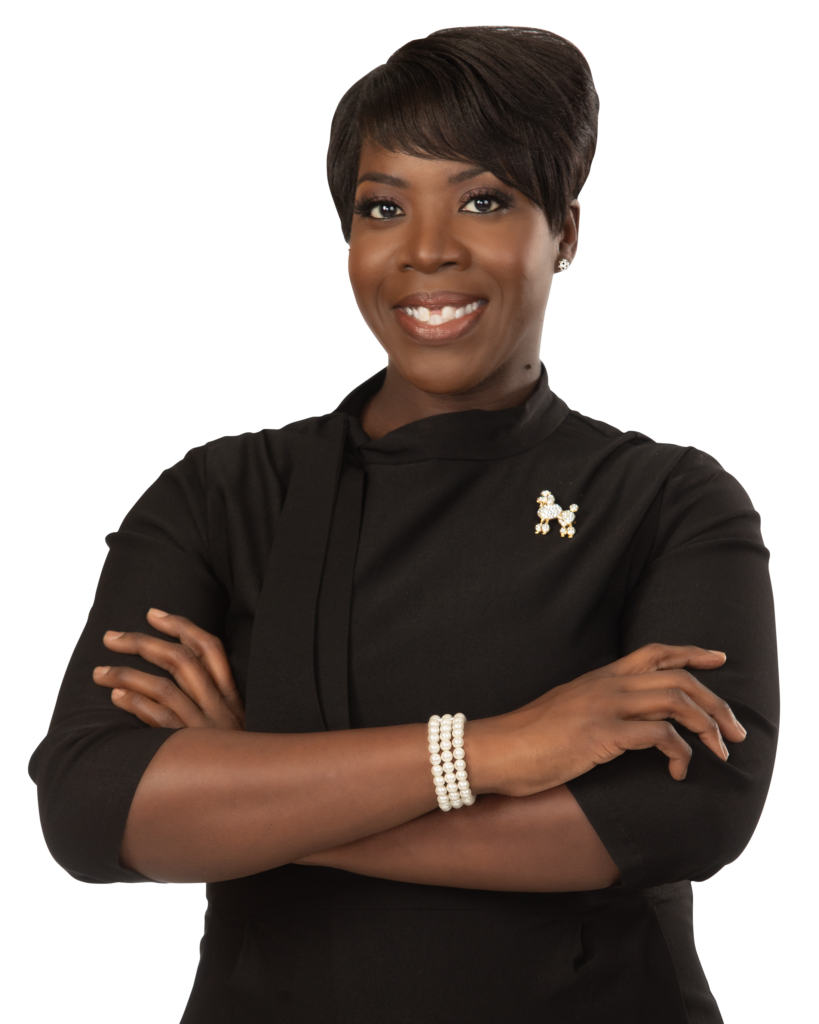 Principal | The Coaching Seat, LLC & Leadership Strategy & Consulting, LLC
Toyinda L. Smith is a bestselling author, master coach, consultant, global speaker, and mentor. She has been instructing public speaking courses at Coker University for five years and has been a certified speaker, coach, and trainer with the John C. Maxwell Team since 2014. She is the principal of The Coaching Seat and Leadership Strategy & Consulting. She is known for her ability to equip individuals, teams, and organizations with tools to leverage leadership, personality strengths and genuine team relationships to better accomplish objectives and vision.

As a master coach, she helps professionals who want to become coaches get certified so that they can strategically serve others, confidently enter the coaching industry, and gain flexibility and financial freedom along the way. Toyinda holds an Associates in Organizational Leadership and Supervision, a Bachelors in both Psychology and Sociology, and a Masters in Student Affairs and Higher Education.

Toyinda is certified to facilitate the Real Colors® Personality Instrument and educated to integrate Clifton StrengthsFinder Assessment. Toyinda has more than 20 years of leadership experience in education and business. She is the creator of the Champion Influence® Creating Champion Conversations Course, Champion Influence® Coaching & Leadership Curriculum, International Champion Influence® Coaching Certification Program and The Coaching Seat™ Continuing Education Platform Membership. Toyinda also serves as President of the nonprofit organization, Legacy of Women, Incorporated.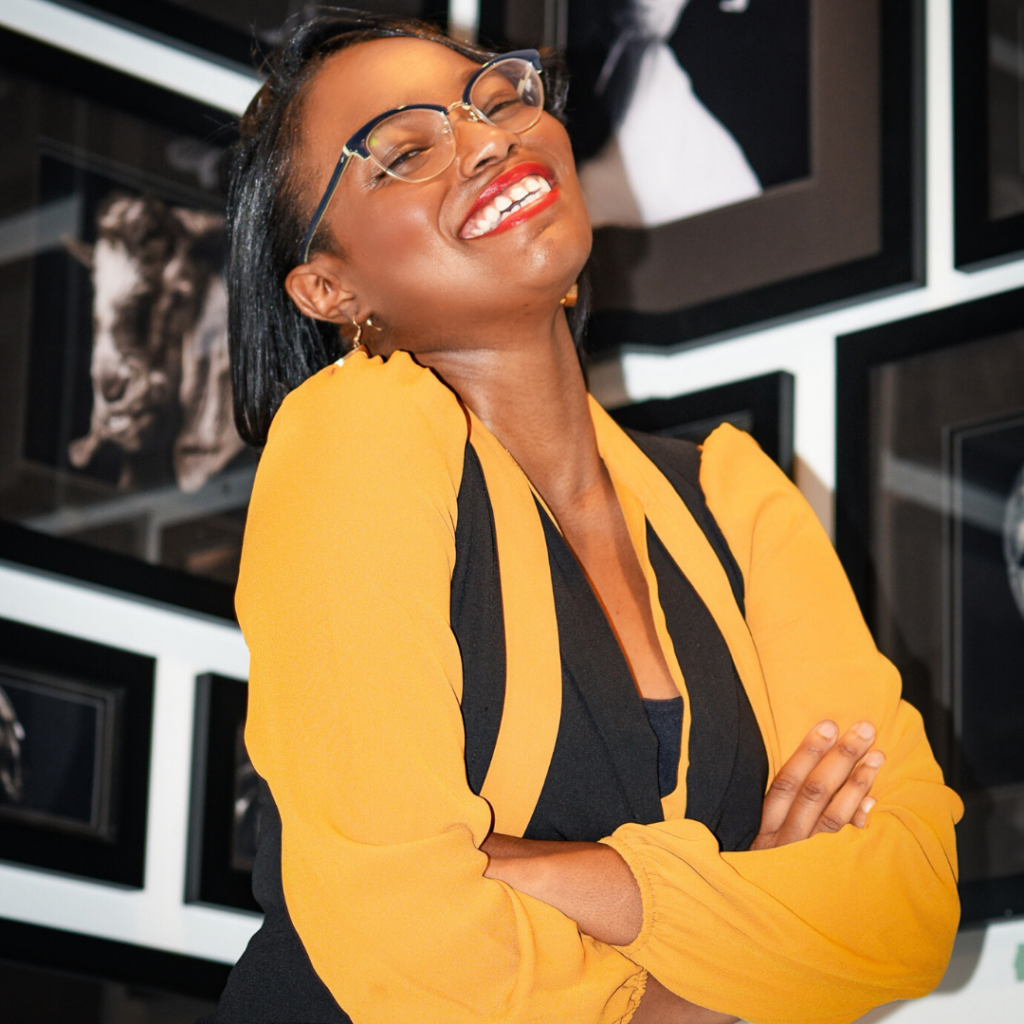 Whitney L. Barkley is an American author, speaker, graphic designer, and social media expert who has been in the field of mass media and marketing for more than a decade. Whitney's experience spans from working in television, social enterprises, and higher education Whitney's more recent accomplishments include working with entrepreneurs on Oprah's Top 100 Global Leaders List, former White House officials, reality TV stars, national experts in Essence, Forbes, and the Washington Post.
Whitney's work in journalism gives her a unique advantage in her leadership of Speakerazzi. Whitney's background allows her to direct her team to ask questions that tap into the minds of people who need what Speakerazzi's clients have, at every level of their journey. In her lifetime, Whitney has conducted more than 250 interviews and has generated thousands of content pieces that have helped others grow their brands and businesses.