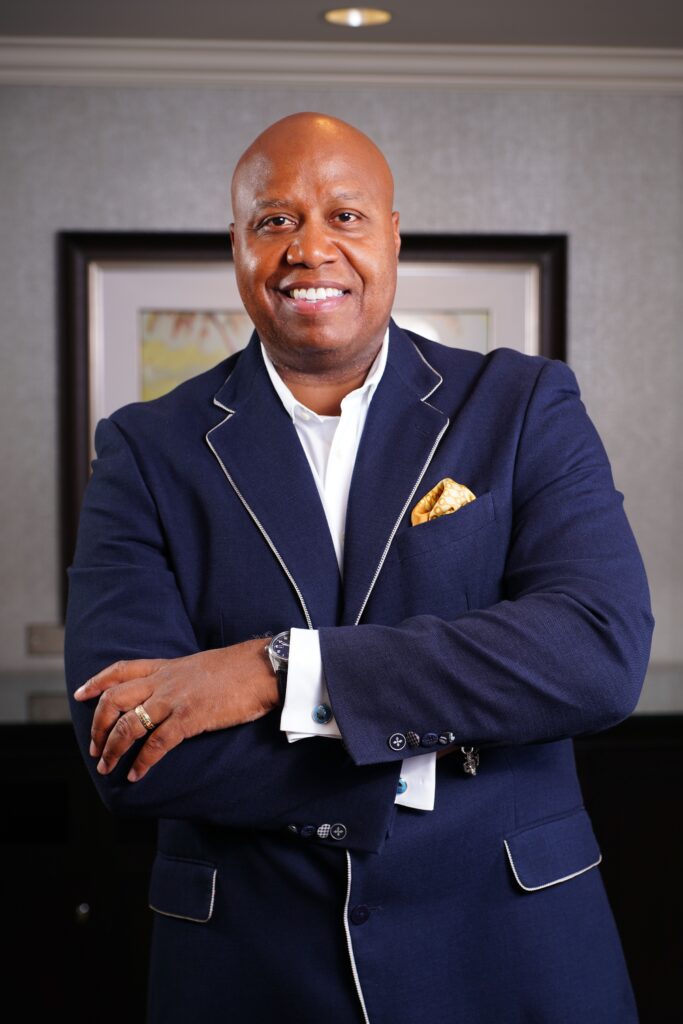 AUTHOR | SPEAKER | BUSINESS COACH
When Walter steps onto the stage, you can't miss him. It could be because he's 6'5 and stands out in a crowd, but it could also be because on the stage is where he feels at home.

As a nationally recognized public speaker, he commands the stage. He makes the entire audience, whether it's a small board room or a large conference venue, feel seen. People leave Walter's talks changed, motivated, and inspired. His principles are simple but powerful, his delivery is smooth, and he combines humor, tough love, and experience in a way that changes people.

Walter's third and most recently released book, SWIM!, has become a staple for business people and students across the country. His easy- to-read professional development book combines lovable characters, relatable life lessons, and hard truths that help readers understand the power of leadership, mentoring, and next-level success.

Walter travels the country speaking, coaching, teaching, and inspiring companies across a wide range of industries, from financial services to agriculture and franchising to real estate and many more in between. At any given time, you can find Walter leading a mastermind class, offering one on one professional development, hosting book talks, and coaching hungry business leaders and entrepreneurs towards success.

While many know Walter Bond as a former NBA player, more and more people know Walter as a passionate and motivated speaker, author, and business coach with one goal: to help people see their full potential.

>Walter graduated from the University of Minnesota and has been married to his wife and business partner Antoinette for nearly 30 years. They have three adult children.
TRAINING & DEVELOPMENT SPEAKERS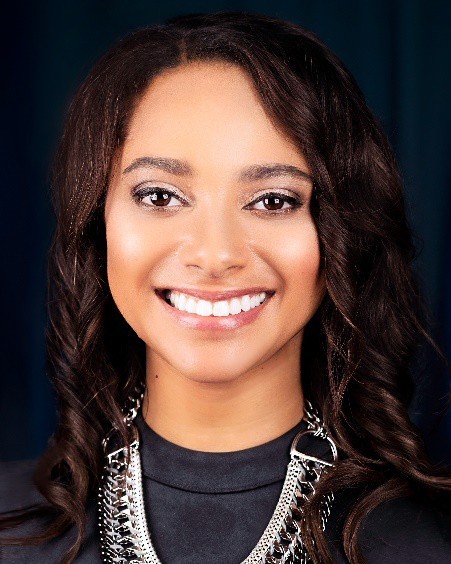 President and Chief Learning Officer | Phoenix Consulting Company, LLC.
Toni Bell is President and Chief Learning Officer of Phoenix Consulting Company, LLC. Her firm is a leading expert at designing, managing, and facilitating the most effective and engaging academies and experiential learning sessions in leadership development for companies around the world. She has designed and facilitated leadership academies and strategic planning sessions for Fortune 500 companies in the automotive and aerospace industries, in addition to multiple nationally recognized not-for-profit organizations. Her sessions develop competent, relatable, reliable, and innovative leaders for the organizations, communities, and families in which they serve.
Toni develops and coaches leaders from the C-suite to the front line. She is trusted to guide leadership teams to achieve markedly improved results by boosting the effectiveness of their communication individually, within their work groups, and organizationally.
Toni provides direction and support for companies' Diversity and Inclusion initiatives. She helps leaders make marked improvements in their effectiveness through intensive workshops and ongoing coaching using industry tools including Emotional Intelligence and Change Style Indicator, and behavioral assessments including Myers-Briggs Type Indicator and DiSC. She provides process improvement support by teaching Lean and Six Sigma, conducting Kaizen Events, and supporting Green Belt and Black Belt projects.
Toni currently serves as a board member of the Tom E. Daily Foundation, an independently funded foundation that provides funding support for local organizations in the areas of arts, education, diversity, and railroads. She is the current Director for Heritage Tours, which provides sponsorship of a 5-day, 4-night tour of the U.S. South focusing on the era and impact of Slavery through the Civil Rights Movement in the United States.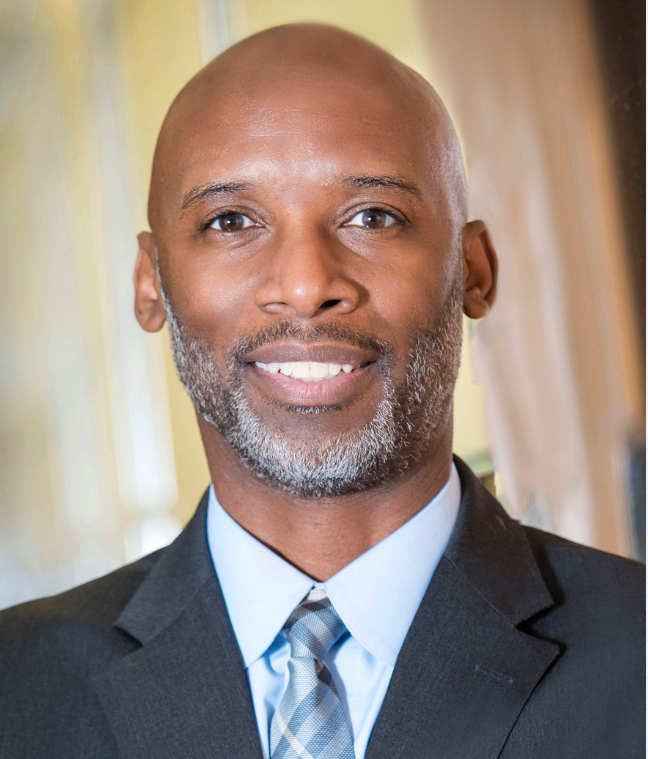 National MBEIC Chair; President & CEO | TechSoft Systems, Inc.
Clifford A. Bailey is President & CEO of TechSoft Systems, Inc. a Managed Services Provider company specializing in network consulting, infrastructure management and monitoring, IT data architecture, cybersecurity, and IT Staff outsourcing. Headquartered in Cincinnati, Ohio, since 1983, TechSoft Systems offers a wide range of services to maximize customers' technological investments. 
Clifford A. Bailey is an advocate for small businesses and a driving force in community reconciliation and development. Mr. Bailey is a leader devoted to education, employment, and economic development, and is active with organizations that share these same passions.  He is currently the National Minority Business Enterprise Input Committee (NMBEIC) Chair for the National Minority Supplier Development Council (NMSDC) and also serves on the Ohio Minority Business Council Board. He has also served on the Port of Greater Cincinnati Development Authority Board, Small Business Administration's National Advisory Council, and the Boards of the Cincinnati USA Regional Chamber (as Vice Chair) and the Downtown Cincinnati, Inc. (as Chair). 
Clifford A. Bailey is recognized as a frank, candid, and honest leader.  He has the skills, ability, and experience to inspire, motivate and lead. Mr. Bailey speaks internationally to business and student groups and in front of corporations and public audiences on the topics of leadership, economic development, emotional intelligence and change management.   
Clifford A. Bailey graduated from Tuskegee University with a BS in Chemical Engineering. He continues to provide strategic direction and growth initiatives for TechSoft Systems, Inc. as it expands its portfolio to provide the "next big thing" in technology.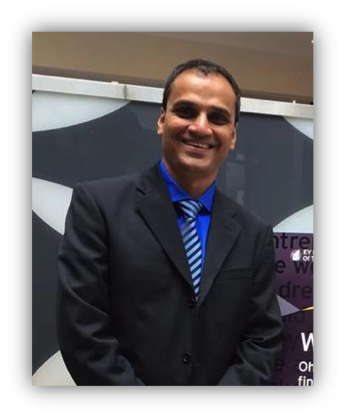 Hiten Shah, owner and President of MES, Inc. believes that human beings have unlimited potential and he is the living proof.
Having started his career as a plastics engineer, Hiten knew very little about overseeing a global supply chain. But with an experience as key manager, process engineer, engineering manager then director of engineering, vice president of sales, and director of joint venture sales, he was ready for the challenge.
Hiten built MES, Inc. on a culture of trust and honesty, where employees have the freedom to express themselves and where everyone in the company strives to treat all people—coworkers, customers, and suppliers—fairly and transparently. MES today incorporates both his ambitious work ethic and his personal values.
Hiten credits a lot of his success to his wife of 27 years, Heena.
MES develops custom engineered solutions by leveraging global manufacturing resources and implementing comprehensive supply chain solutions. It follows five distinct steps from finding and auditing suppliers to developing their quality systems, consolidating shipments at various ports, performing domestic value added operations and warehousing near customers and shipping Just-In-Time.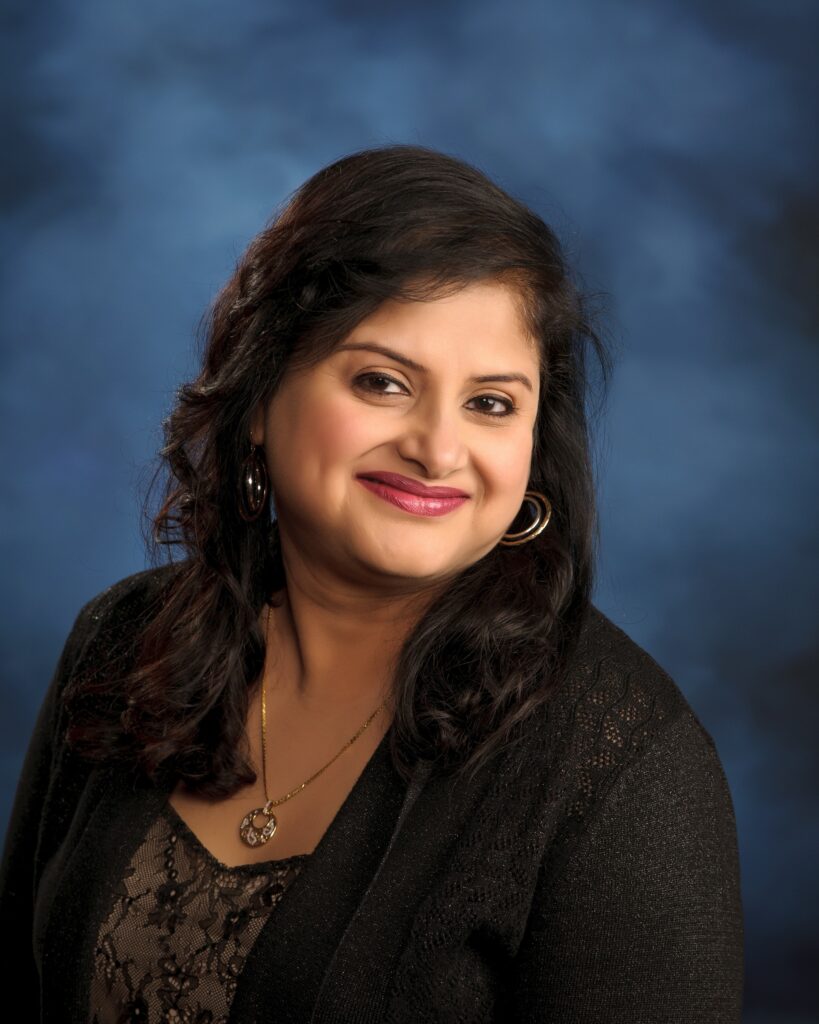 President & Co-Founder | Cybervation, Inc.
Purba Majumder is an accomplished software executive with over 25 years of experience in software development, consulting and program management. She is President and Co-Founder of Cybervation, a high-growth technology solutions and staffing company in Columbus, Ohio. With offices in the U.S. and India, the company serves clients nationwide with enterprise software solutions, custom software/mobile app development, IT and healthcare staffing and transcription services.
Under Majumder's leadership, Cybervation has developed many innovative software platforms that were built without external investors but with extensive preparation and attention to detail. The company has offerings for different industries namely healthcare, food and hospitality, retail and procurement. The latest product, BistroUX, used by many local restaurants is a promising solution providing carry out/curbside ordering, gift cards, ecommerce, coupons, loyalty programs, reservations and much more.
As an organization, Cybervation is deeply committed to empowering girls and women for STEM careers through community-focused efforts and its non-profit organization, CoolTechGirls. In 2013, Majumder founded CoolTechGirls, a non-profit with a vision to expose school-age girls to a variety of academic and career options through hands-on activities and showcasing women role models.
Currently, she is a member of the National Board of Directors for Women for Economic and Leadership Development (WELD), the Enterprising Women Advisory Board member and member of the Leadership Council of the Women Business Collaborative. She received her master's degree from the University of Toledo. She is the mother of two daughters and resides with her family in Dublin, Ohio.
https://cybervationinc.com/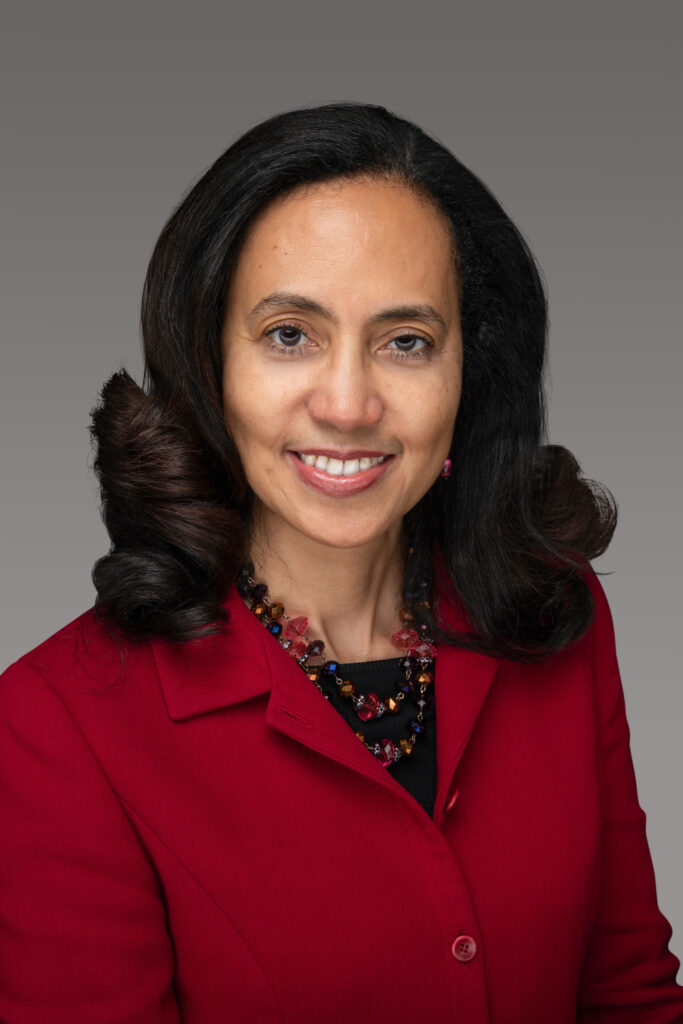 President & CEO | Ohio Minority Supplier Development Council
Jacqueline D. Neal is President and Chief Executive Officer of the Ohio Minority Supplier Development Council and an accomplished C-Suite Executive with 25+ years of management experience working across multiple disciplines. Skilled at quickly assessing growth opportunities, setting a clear strategic vision, and leading a culture based on fiscal responsibility, collaboration, accountability and diversity of thought. Accomplishments include company restructuring for maximum value, developing margin enhancement strategies, developing integrated strategic business and marketing plans, idea generation, implementing quantitative and qualitative analytical tools, leadership team evaluation and refocusing.
Jacqueline was hired by a private equity firm to serve as President of Glory Foods, Inc. to shore up the company for the eventual sale to maximize shareholders' returns. She has P&L and strategic marketing experience across multiple categories within a number of Fortune 100 based consumer package goods companies, e.g. M&M/Mars, Quaker Oats, Heinz, Nabisco, and Kraft.
Ms. Neal founded J. Neal Consulting, LLC to help businesses and organizations increase effectiveness and market value. Clients include a variety of for-profit businesses, as well as non-profit and governmental organizations. Jacqueline earned a bachelor's degree in Finance from Howard University and an MBA from the Fuqua School of Business at Duke University. She also completed Tuck Executive Education, "Growing The Minority Business to Scale" at Dartmouth University.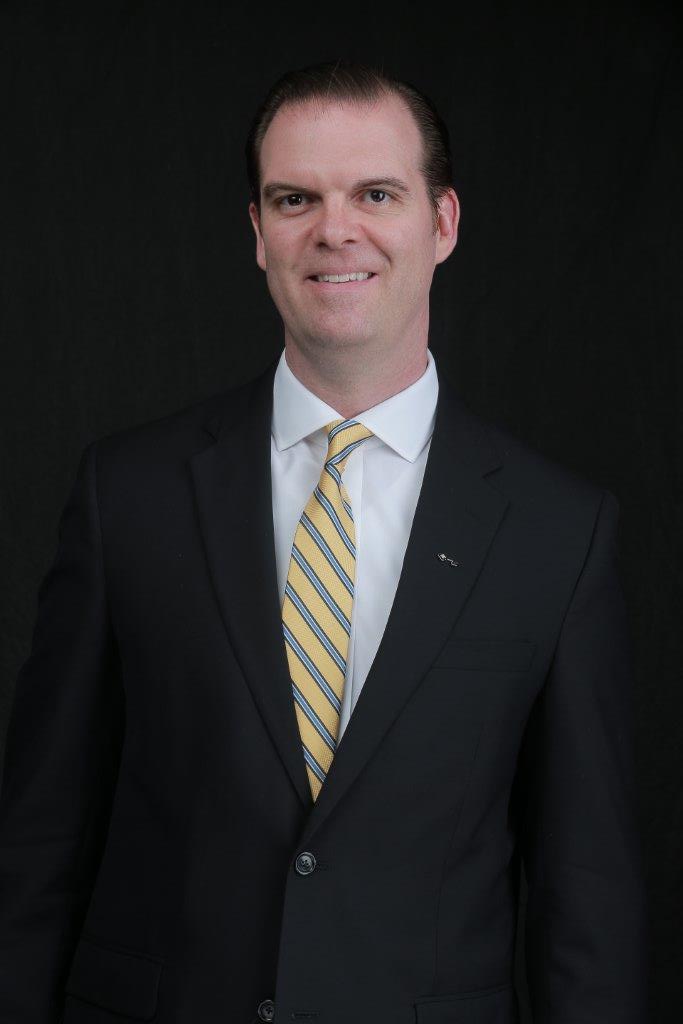 SVP and Procurement Category Manager | KeyBank
Michael O'Boyle is a Senior Vice President and Category Manager in KeyBank's Procurement group. He currently manages a team of seven Procurement professionals and ~$250MM in third party spend across Key's Corporate and Community Banks. He also has primary responsibility for Key's Third Party Cross Sell program as well as its Strategic Partner Management framework.
Since joining Key in 2007, Michael has helped shape the Bank's third party strategy including delivering significant savings and value creation of ~$700MM and helping to build and refine Key's third party management strategy including Supplier Diversity. In 2017, Michael was awarded Key's Playing to Win Award for 'Leveraging Technology Business Relationships' and a Chairman's Award in 2018 for his efforts on the Enterprise Payment Optimization Project.
Michael is the liaison between Key's Corporate Procurement Group and its Diversity and Inclusion office and part of a team that has met or exceeded its Supplier Diversity goals each year since 2001.
Michael is currently a member of the Supplier Diversity Advisory Council (SDAC) and the Diversity and Inclusion (D&I) Executive Council at Key and also actively participated on the team that was instrumental in helping KeyBank achieve a ranking of #35 on the 2018 DiversityInc magazine list of Top 50 Companies for Diversity. 
In addition to the Ohio Minority Supplier Development Council (OMSDC), where Michael represents Key as the current Chair of the Finance and Audit Committee and member of the Executive Board, Michael currently leads the Champions for Persons with Disabilities KBING at the Bank and was part of the team that accepted the Leading Disability Employer Seal award for Key in 2017 from the National Organization on Disability.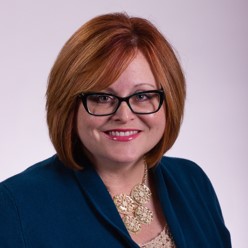 AVP, Procurement Shared Services | Nationwide Insurance
Kimberly is a professional Sourcing and Supplier Relationship Management executive with 20 years of global experience working for Fortune 100 companies like JPMorgan Chase, Wachovia, Wells Fargo, CNA Insurance, Reed Elsevier and currently Nationwide Insurance. Her focus is enabling digital transformation and advancing automation within Procurement, leveraging data to create transparency to better inform our business, designing and implementing Source 2 Pay technologies, establishing third-party risk programs, advancing competitive advantage through strengthened supplier partnerships, while ensuring that diverse suppliers play a role in our supply chain strategy.
Currently, she leads the Nationwide Insurance Procurement Shared Services organization.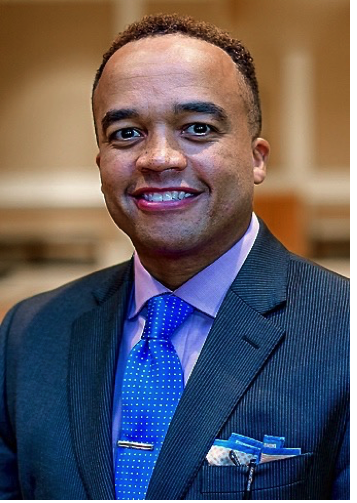 Vice President, SBA Business Development, Ohio | U.S. Bank
A passionate advocate for small business development as an economic engine, Jason Wells works directly with Ohio entrepreneurs to help businesses grow and expand. Specializing in providing Small Business Administration (SBA) loans, Jason is able to make small business dreams and goals realities. SBA loans can have smaller down payments, longer repayment terms and may be fully amortized, making them a competitive financial tool for emerging businesses throughout the market.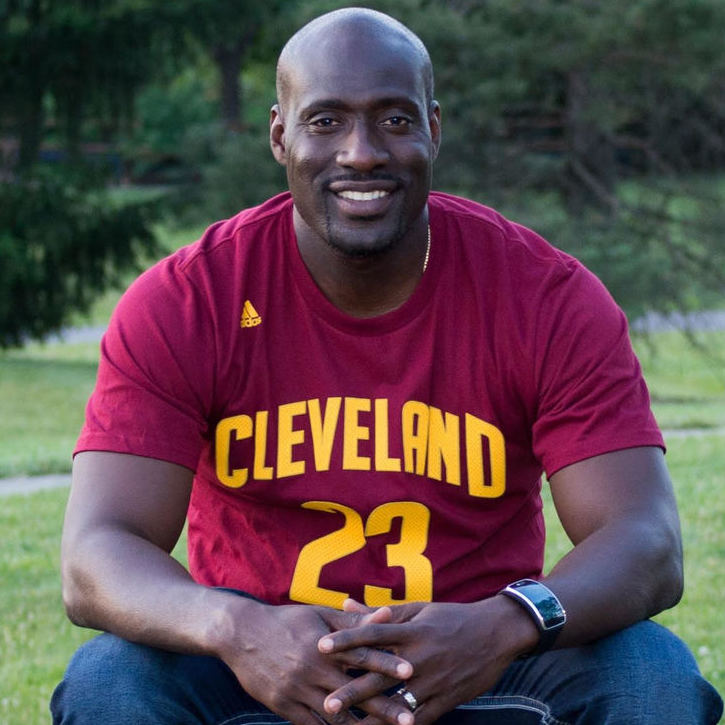 GIDEON OKONRENDE, PMP, SCM
IT Strategic Planning, Analysis & Delivery | OhioHealth
Gideon is currently a Healthcare IT Executive with OhioHealth in Dublin, Ohio where he serves as the leader of Strategic Planning, Analysis and Delivery within Information Technology. In his role, Gideon is responsible for providing strategic leadership for the entire IT initiatives, leading the project management office, including project intake and is responsible for strategic planning and analysis across the Information Technology platform.
Gideon has over 20 years of information technology experience and has worked with a variety of industries including retail with Abercrombie and Fitch to implement payment security worldwide; health care with St. Elizabeth Healthcare (Edgewood, KY) to implement their HCM, Finance, and Supply Chain systems; insurance and financial services with Nationwide Insurance to implement their Enterprise Data Governance systems; and application development with The Center for Health Affairs – CHAMPS Management Services to implement SharePoint and DocuWare, organization-wide.
Gideon is a graduate of the State University of New York (New-Paltz University) with a Bachelors in Business Administration, University of Phoenix with a B.S. in Information Systems. He has been actively involved with various project management initiatives over the last 15+ years and is currently serving as a seasonal speaker with the Project Management Institute. As a developer of people, Gideon also conducts private mentoring services as well as participating in public speaking engagements across the country to encourage young professionals to pursue a career in Information Technology. When not hard at work, Gideon enjoys playing club soccer, coaching youth soccer & basketball, traveling with his family and learning about different cultures around the world.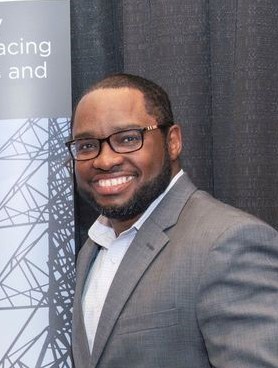 Supplier Diversity Manager | NiSource
Derrick Hamilton is the manager of supplier diversity at NiSource. His primary focus is to build a sustainable supplier diversity program for NiSource, which consists of Columbia Gas companies in six states and NIPSCO, an electric utility, in Indiana. Derrick enjoys working with diverse companies and believes diverse companies are often more flexible, attentive, and able to quickly adapt to the changes of their industries and environment. Derrick leads the supplier diversity efforts at NiSource responsible for the strategic approach and execution of the supplier diversity program.
Derrick's supplier diversity experience includes working in the public sector as well as the commercial sector. Prior to joining NiSource, Derrick was manager for the Office of Supplier Diversity at Battelle Memorial Institute, the world's largest independent research and technology organization.
Derrick is a current steering committee member for the Women's Business Enterprise Council Ohio River Valley and chairs the Corporate Engagement Committee. He also serves on the Local Advisory Council for the Ohio Minority Supplier Development Council. And is the former chair of the Indiana Energy Association Supplier Diversity Committee. Derrick is also a former board member for the Dublin, Ohio, Chamber of Commerce, the Dublin Civic Foundation, the National Veteran Owned Business Association, and currently serves on the Pickerington Youth Athletic Association. He served as chair of Dublin's Economic Development Committee and is active in the Ohio Minority Supplier Development Council's Local Advisory Council. He is also a proud member of the Alpha Phi Alpha Fraternity Inc.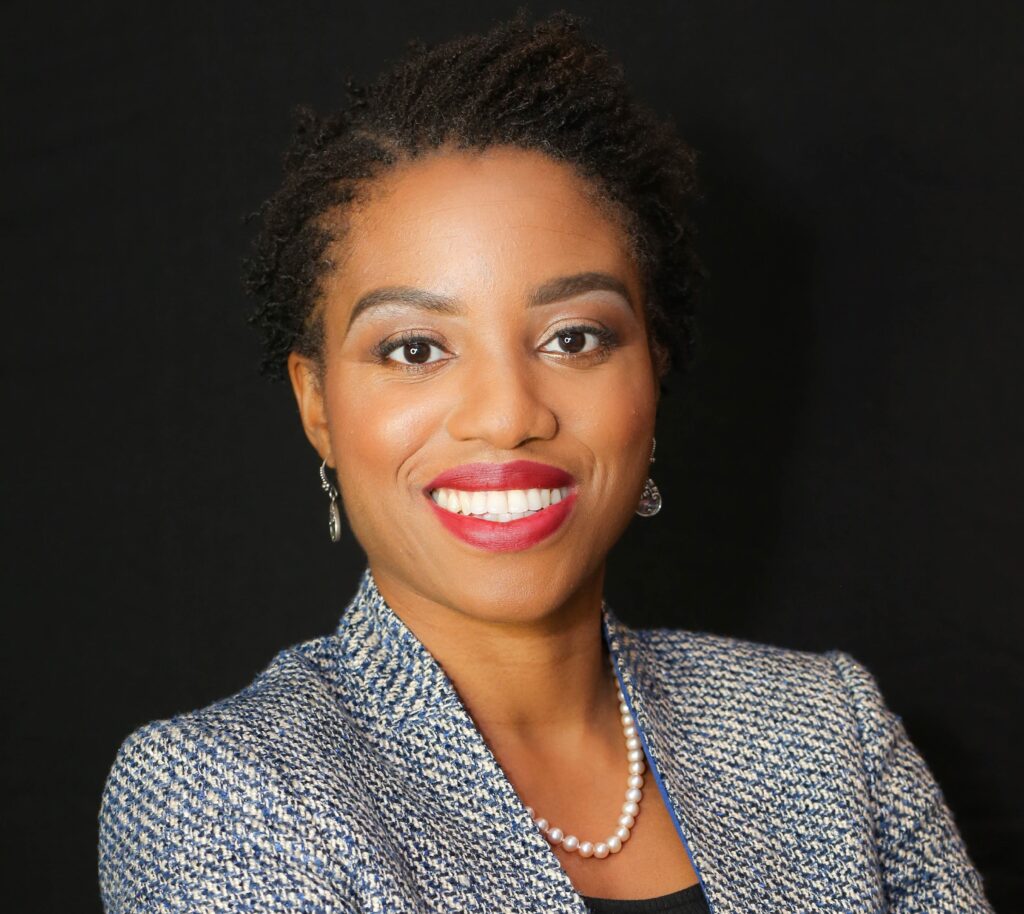 Instructor of Clinical Psychiatry | Columbia University
Chineze Worthington, MD, is an Instructor of Clinical Psychiatry at Columbia University and an Attending psychiatrist at NYP Allen Hospital. Her area of expertise include mood disorders, anxiety disorders, adjustment disorders, psychological effects of medical illnesses, as well as the health effects of psychiatric disorders. She's part of the Columbia faculty private practice with a focus on psychopharmacology and short-term psychotherapy. 
After graduating from Rush Medical College, Dr. Worthington did her internship and residency at Metropolitan Hospital in New York. She completed her Consult Liaison psychiatry fellowship at Mount Sinai Beth Israel.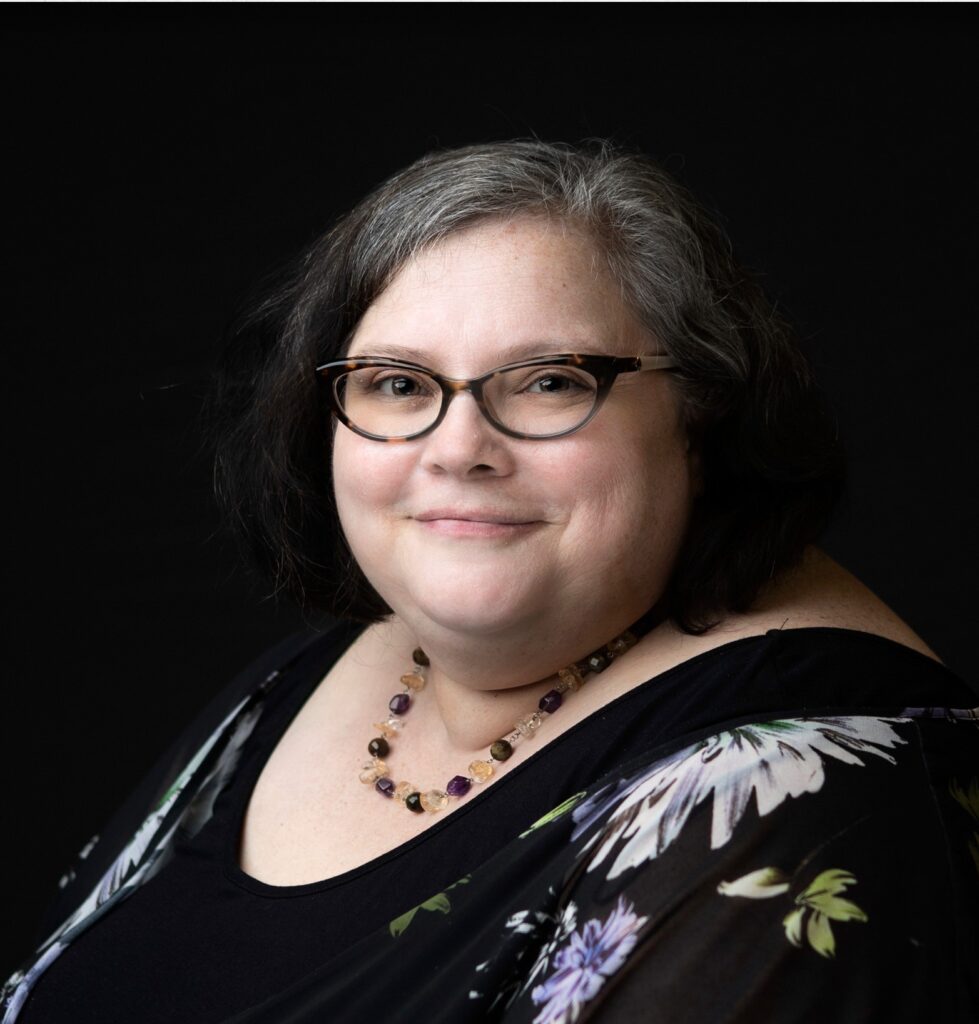 Program Administrator, Equal Opportunity Division | State of Ohio
Bobbi Bell-Bartholomew has served the Equal Opportunity Division of the Ohio Department of Administrative Services (DAS) for 22 years. She served as the assistant to the deputy director post for more than 16 years before her reassignment to management of the Research, Reporting and Recruitment Unit.

The unit reviews, approves, and modifies agency Minority Business Enterprise (MBE) and Encouraging Diversity, Growth and Equity (EDGE) projection plans; monitors agency compliance with MBE and EDGE programs; published MBE and EDGE annual socrecards; and manages the MBE and EDGE Vendor Search database. Her duties also include recruitment through tranining and promotion of the MBE, EDGE, and Veteran-Friendly Business Enterprise (VBE) programs as well as the newly established Women-Owned Business Enterprise (WBE) program to minority-owned, women-owned, veteran-owned, and socially and economically disadvantaged businesses.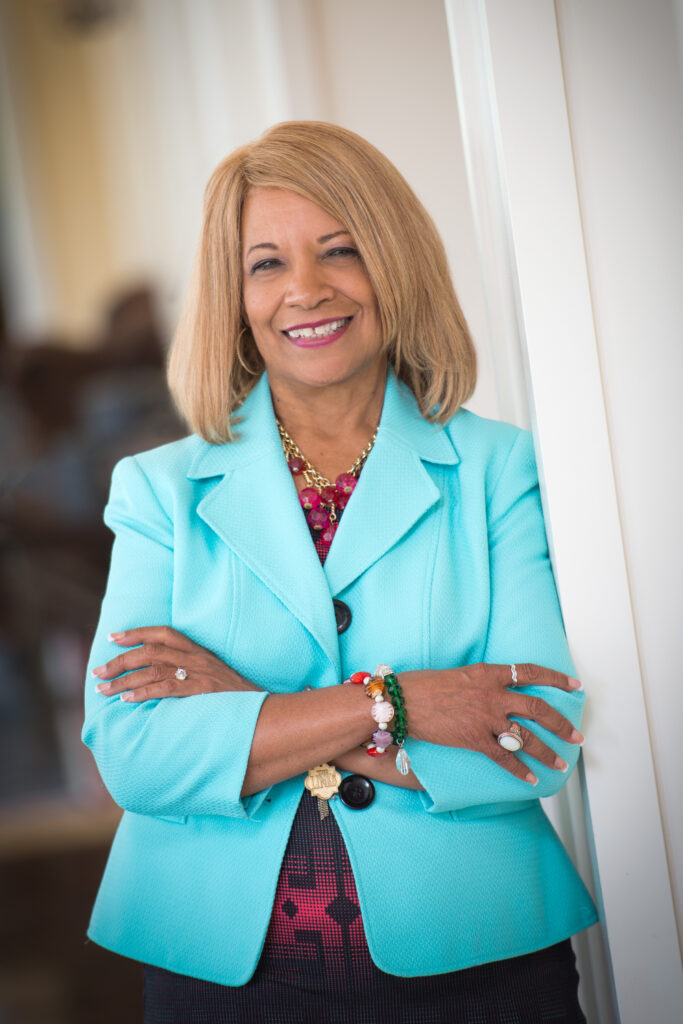 DR. PATRICIA LARKINS HICKS
Founder and President | Outcomes Management Group, Ltd. (OMG)
Dr. Patricia Larkins Hicks Founder and President, The Outcomes Management Group, Ltd. (OMG) is a Kingdom Entrepreneur, Author, Coach, Facilitator, Trainer and Speaker. She has led successfully the OMG organization for twenty-five years, working with 150 diverse organizations in the non-profit, private, and government sectors, touching 50,000 individuals in the U.S. and South Africa. Dr. Pat is passionate about bringing out the B.E.S.T. in individuals and organizations. In 2014, OMG was selected Columbus Minority Business Enterprise.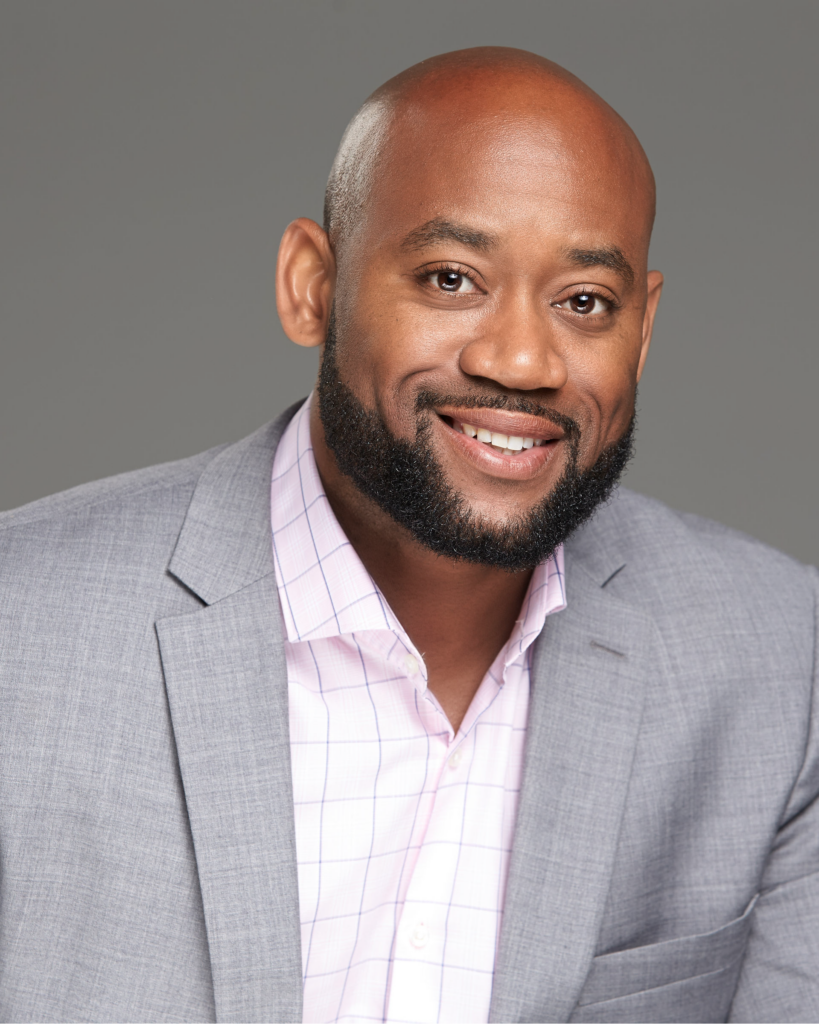 CEO | Demarrt Building Services Inc.
CEO of Demarrt Building Services Inc., Co-Founder of Evolve Global Transportation & Logistics and Sterile Waste Solutions, Carlton builds smart and resourceful teams. He empowers individuals to take ownership and contribute to the advancement of their organizations.
Carlton is elevating the perception and reputation of the transportation, logistics, and janitorial services industries by adhering to four core principles:
1. Operate with a high level of integrity and transparency
2. Invest in people even if we don't receive an immediate return
3. Propel our customers forward with technology and excellent execution
4. Grow profitably and remain competitive
As an entrepreneur, integrity drives every business decision Carlton makes. He leverages his experience and assets to help diverse businesses connect with resources to grow profitably and effectively.
An advocate for minority-owned and diverse businesses, Carlton is heavily involved in the Ohio Minority Supplier Development Council and owns and operates MBE and EDGE certified businesses.
Carlton serves on the local advisory board of U.S. Bank and has served as co-chair of the OMSDC Business Opportunity Expofor 2019 and 2020.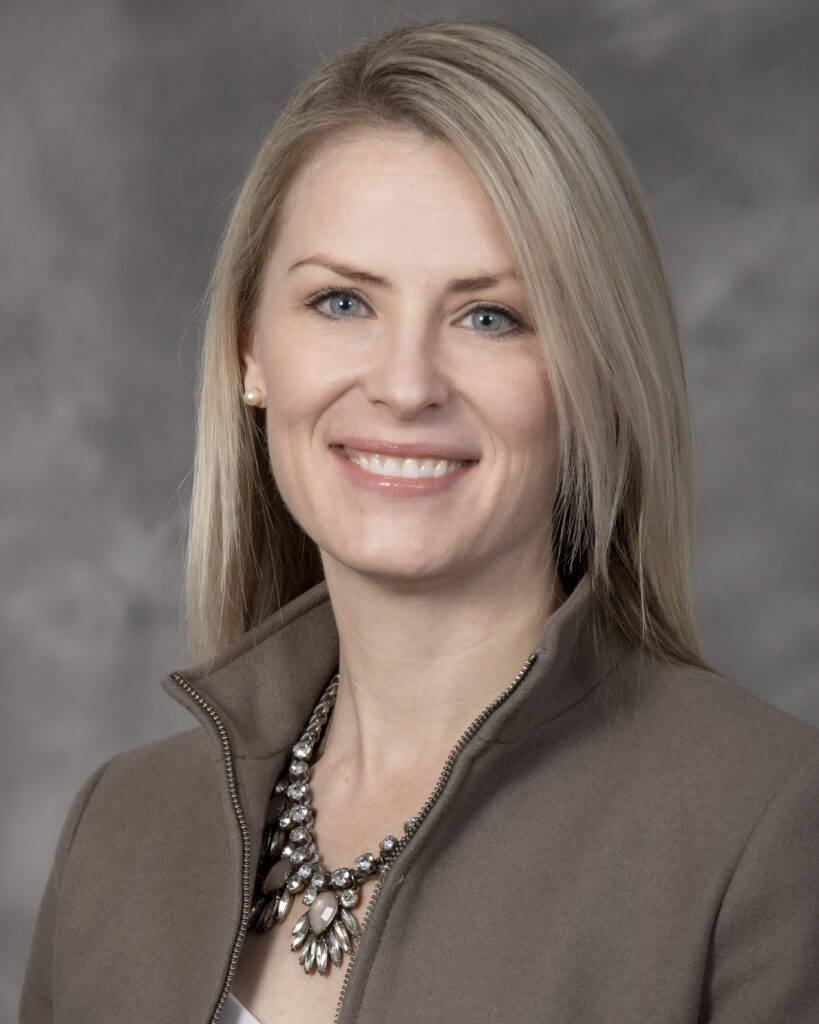 Senior Director, Strategic Sourcing | OhioHealth
Jamie Yolles joined the OhioHealth Supply Chain Services team as the leader of strategic sourcing in 2011. Based in Columbus, Ohio, and supporting the largest integrated delivery network of hospitals and ambulatory care sites in Central Ohio, Jamie is responsible for ensuring that acquisition activities support best practice supply chain management principles.
As part of her sourcing responsibilities, Jamie serves as the lead for OhioHealth's supplier diversity initiative, guiding internal creation and adoption of best practices and support of diverse business entities. She is passionate about team development and Lean principles, having deployed Lean across the OhioHealth procure-to-pay operations in 2017.
Prior to joining OhioHealth, Jamie worked in various supply chain roles at Cardinal Health and Limited Brands, where she held roles in Global Sourcing, Supplier Relations, Supplier Diversity, International Transportation, and Operations. Jamie graduated from the Eli Broad College of Business at Michigan State University with a degree in Supply Chain Management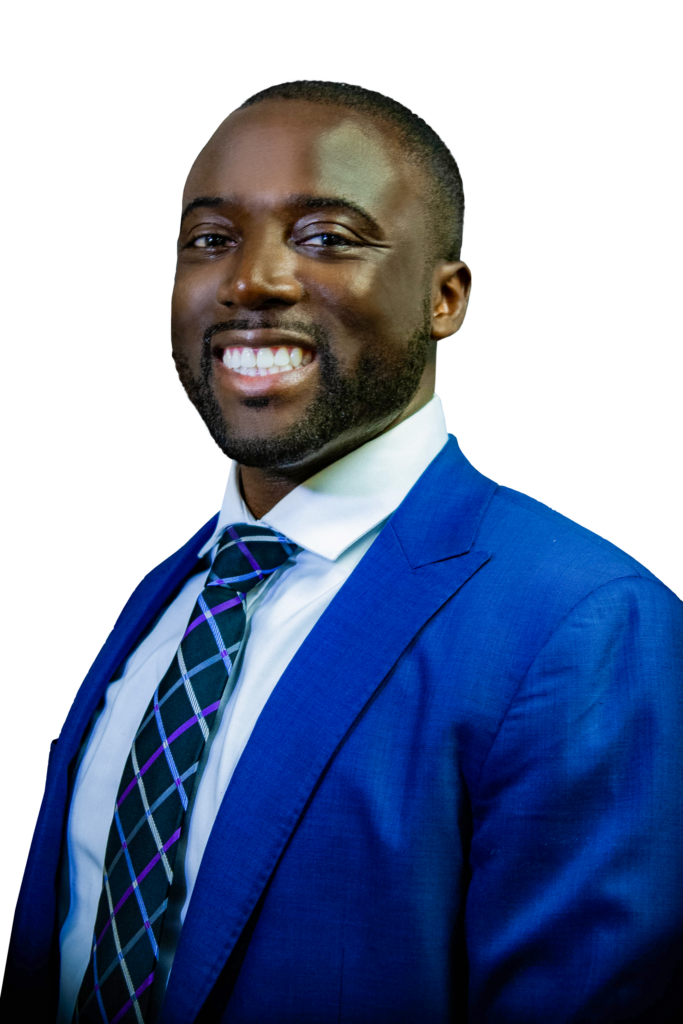 KWAME CHRISTIAN, ESQ., M.A.
Director | American Negotiation Institute
Bestselling author and speaker Kwame Christian is the Director of the American Negotiation Institute and a subject matter expert in the field of negotiation and conflict resolution. Kwame has conducted workshops throughout North America and abroad, and is a highly sought after national keynote speaker.
The host of the world's most popular negotiation podcast, Negotiate Anything, Kwame is dedicated to empowering others through the art and science of negotiation and persuasion. The show features leading experts in the field to deliver the best-in-class content. Now downloaded more than 1,500,000 times, Negotiate Anything has a dedicated and growing following with listeners in more than 180 countries.

Kwame's TEDx Dayton talk, Finding Confidence in Conflict, was the most popular TEDx Talk on the topic of conflict in 2017, and has been viewed more than 120,000 times. His book, Nobody Will Play With Me: Finding Confidence in Conflict, is an Amazon Best-Seller and has helped countless individuals overcome the fear, anxiety, and emotion often associated with difficult conversations through a branded framework called Compassionate Curiosity.
As an attorney and mediator with a Bachelors of Arts in Psychology, a Master of Public Policy, and a Juris Doctorate (Law Degree), Kwame brings a unique multidisciplinary approach to making difficult conversations easier. He also serves as an adjunct professor for Otterbein University's MBA program, as well as The Ohio State University's Moritz College of Law in the top-ranked dispute resolution program in the country.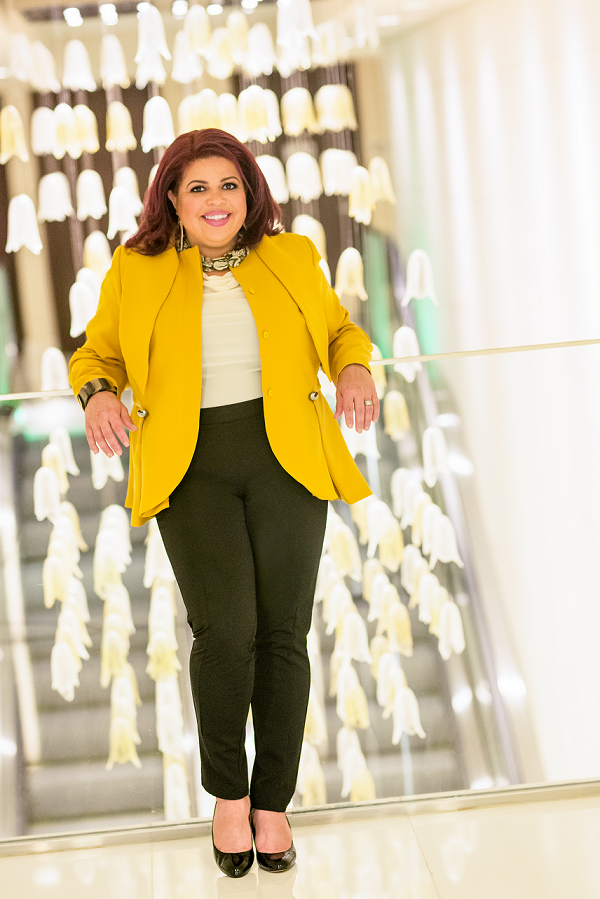 Founder & CEO | Driven To Succeed LLC
Kristin Harper is the founder and CEO of Driven to Succeed, LLC, a leadership development company that provides brand strategy consulting and keynotes on leadership and emotional intelligence for businesses, organizations, colleges, and high achieving individuals around the world. She's known for building brands and helping people accelerate their careers using head and heart.
An award-winning businesswoman, Kristin went from college intern to a Global Vice President of a Fortune 15 company in her 30s. Throughout her career, she led global iconic brands including Crest®, Oral-B®, and Hershey's KISSES®. Now she helps brands uncover insights to drive growth through consumer research, brainstorming, innovation and training.
Kristin is a wife and mother to three, and author of The Heart of a Leader: 52 Emotional Intelligence Insights to Advance Your Career (August 2020) and Love's Resurrection: A Spiritual Journey through Marriage, Divorce and Remarrying the Same Man.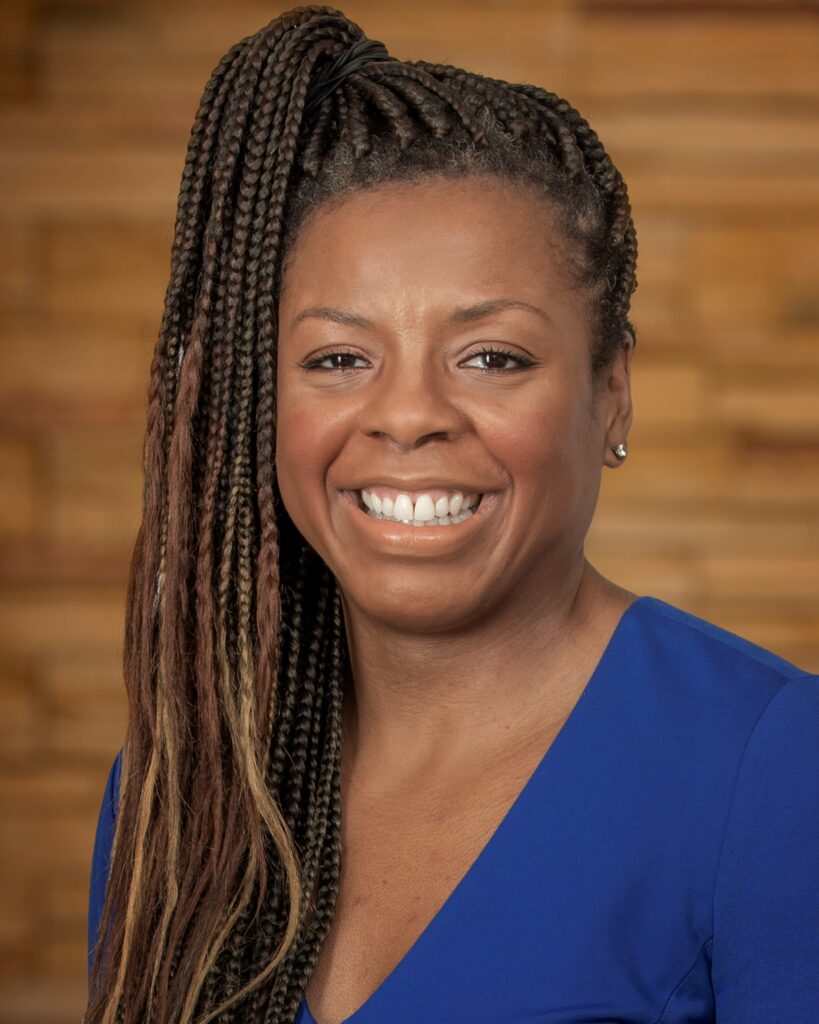 Vice President, Culture, Engagement & Inclusion and Chief Diversity and Inclusion Officer | OhioHealth
Qiana Williams is Vice President, Culture, Engagement & Inclusion and Chief Diversity and Inclusion Officer at OhioHealth. In this role, she is responsible for ensuring that diversity and inclusion are embedded in the culture of OhioHealth, as well as OhioHealth's recruitment, talent development, performance management, patient care, associate behaviors and succession planning efforts.
For more than 15 years, Qiana has delivered strategic leadership, human capital and organizational effectiveness solutions that have helped move people and organizations toward their desired goals. Qiana has built significant expertise in partnering with senior leaders to drive business strategy, culture transformation, workforce planning and talent management. Her experience spans a wide range of national and global industries and businesses, including healthcare, consumer products, financial services, manufacturing and retail, human services and education.
Qiana has authored many articles and white papers. She is the author of two books: "Win at Work: A Career Roadmap for Building a Wildly Successful Career" and "The Career Roadmap."
Qiana holds an undergraduate degree from The Ohio State University and graduate degrees from Xavier University and the University of Georgia. She is certified through the Human Resource Certification Institute as a Senior Human Resource Professional (SPHR). Qiana is on the board of the African American Leadership Academy. Qiana is also a member of Calibr of the Executive Leadership Council.
Qiana is the mother of two extraordinary children, Tyler and Miles.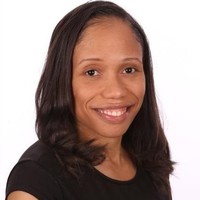 Founder | Black Girl Group
Stephanie Caudle is a graduate of North Carolina A&T State University where she graduated with a Bachelors of Science in Journalism and Mass Communications with a concentration in Public Relations.
Throughout her career Stephanie has worked alongside a variety of different brands both large and small including Proctor and Gamble, Tampax, (RED), Duke University, Bono, Lionsgate, Diann Valentine Huffington Post, Bishop Td Jakes, BravoTV, CNN, Oprah and the list goes on. Despite her many successes, Stephanie is no stranger to turning lemons into lemonade.
In November 2016 after being laid off from her full time job in public relations she took a leap of faith and launched Black Girl Group, a staffing agency created to connect African American women to companies seeking to diversify their teams. To date she has staffed projects with Toyota, Revolt TV and the NFL just to name a few.
When Stephanie is not working she enjoys spending time with her family and friends and has made it her personal mission to help as many minority women as possible secure a seat at the table.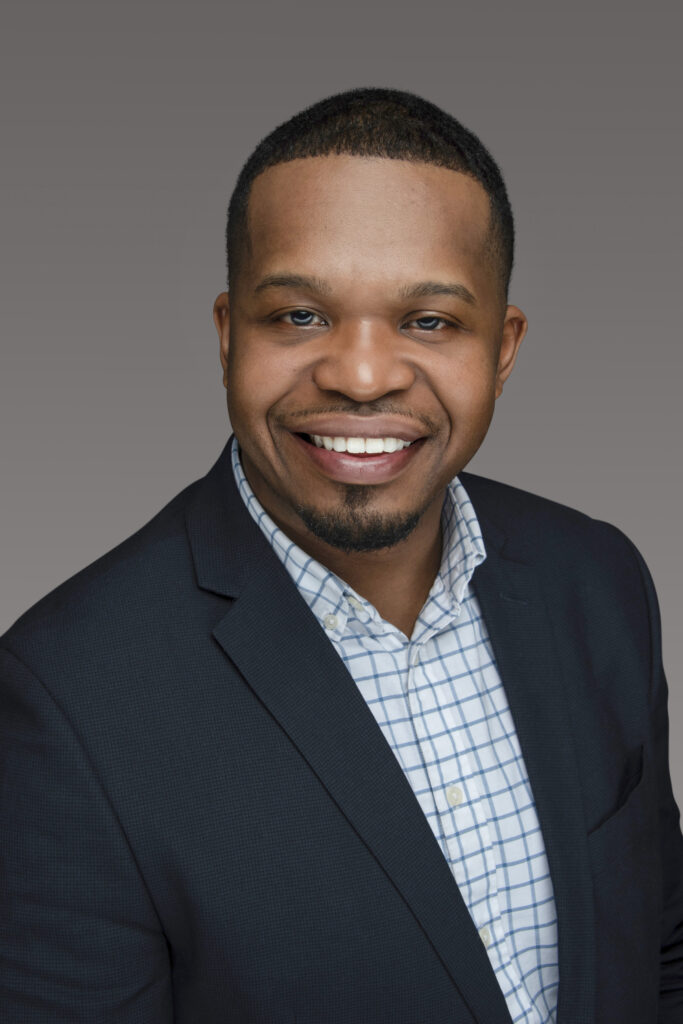 Associate Director, MBE Services | Ohio MSDC
Terrell Knight currently is the Associate Director of MBE Services with the Ohio Minority Supplier Development Council (Ohio MSDC). In his role he is a MBE Certification Officer, MBE Supplier Development Counselor, Small and Minority Business Advisor, and Corporate Relationship Manager. He serves the northern region of Ohio within the state-wide organization.
Knight has been advising and developing small and minority owned business for eight years, with previous work experience with the Ohio MSDC and the Columbus Chamber of Commerce. Knight brings a wealth of small and minority business expertise as a subject matter expert in certification, business best practices, and capacity building.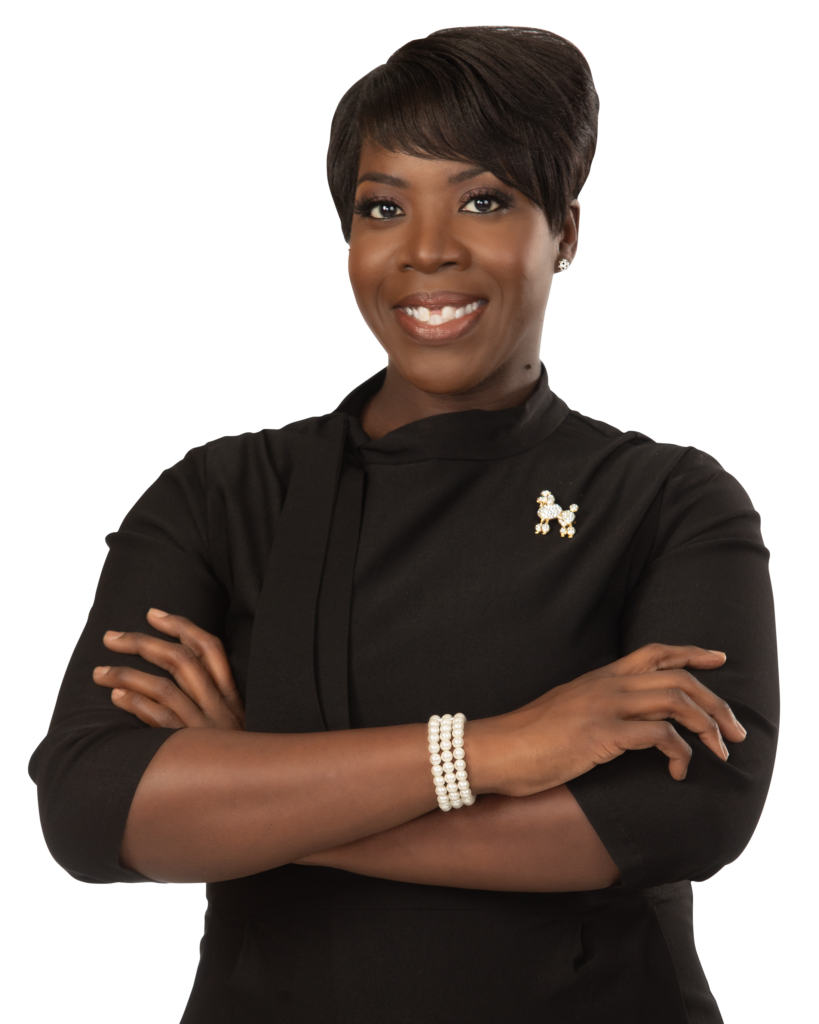 Principal | The Coaching Seat, LLC & Leadership Strategy & Consulting, LLC
Toyinda L. Smith is a bestselling author, master coach, consultant, global speaker, and mentor. She has been instructing public speaking courses at Coker University for five years and has been a certified speaker, coach, and trainer with the John C. Maxwell Team since 2014. She is the principal of The Coaching Seat and Leadership Strategy & Consulting. She is known for her ability to equip individuals, teams, and organizations with tools to leverage leadership, personality strengths and genuine team relationships to better accomplish objectives and vision.

As a master coach, she helps professionals who want to become coaches get certified so that they can strategically serve others, confidently enter the coaching industry, and gain flexibility and financial freedom along the way. Toyinda holds an Associates in Organizational Leadership and Supervision, a Bachelors in both Psychology and Sociology, and a Masters in Student Affairs and Higher Education.

Toyinda is certified to facilitate the Real Colors® Personality Instrument and educated to integrate Clifton StrengthsFinder Assessment. Toyinda has more than 20 years of leadership experience in education and business. She is the creator of the Champion Influence® Creating Champion Conversations Course, Champion Influence® Coaching & Leadership Curriculum, International Champion Influence® Coaching Certification Program and The Coaching Seat™ Continuing Education Platform Membership. Toyinda also serves as President of the nonprofit organization, Legacy of Women, Incorporated.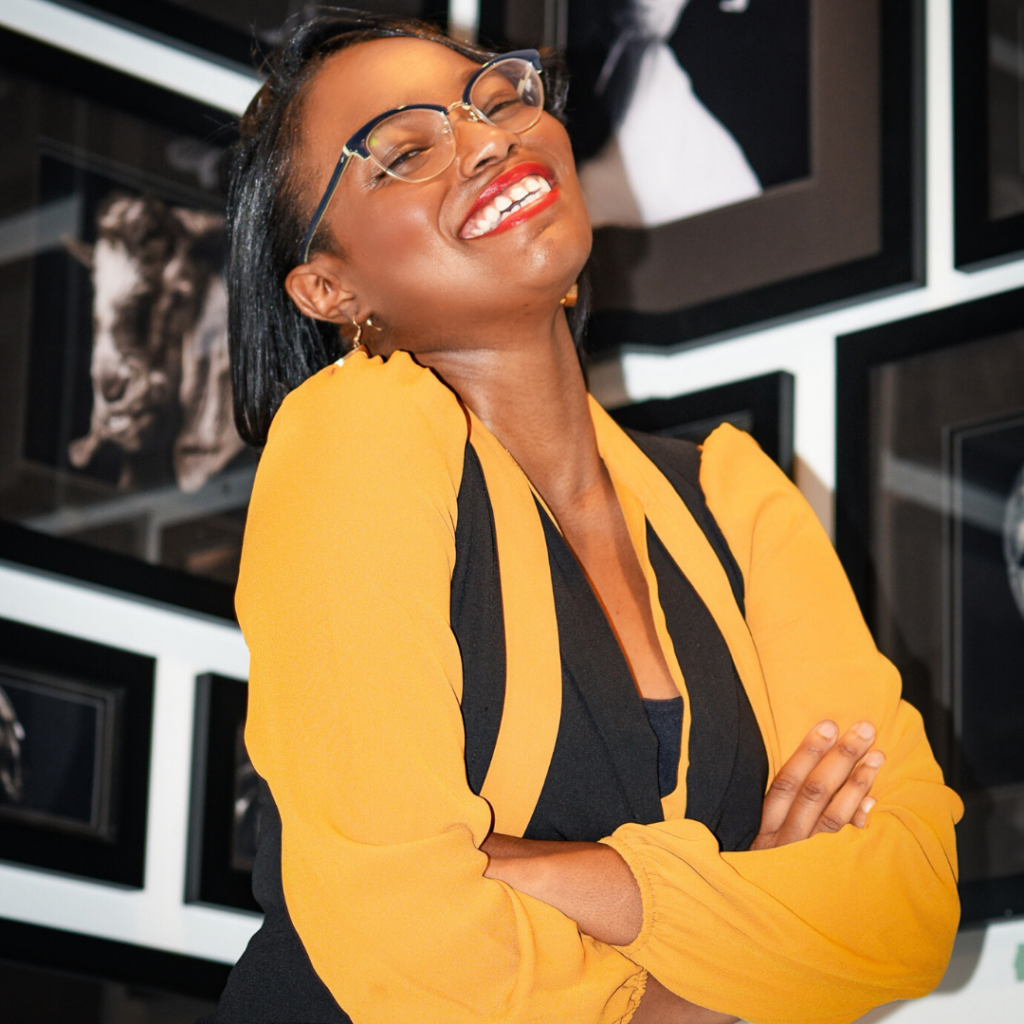 Whitney L. Barkley is an American author, speaker, graphic designer, and social media expert who has been in the field of mass media and marketing for more than a decade. Whitney's experience spans from working in television, social enterprises, and higher education Whitney's more recent accomplishments include working with entrepreneurs on Oprah's Top 100 Global Leaders List, former White House officials, reality TV stars, national experts in Essence, Forbes, and the Washington Post.
Whitney's work in journalism gives her a unique advantage in her leadership of Speakerazzi. Whitney's background allows her to direct her team to ask questions that tap into the minds of people who need what Speakerazzi's clients have, at every level of their journey. In her lifetime, Whitney has conducted more than 250 interviews and has generated thousands of content pieces that have helped others grow their brands and businesses.